These travelers are experimenting with a new lifestyle. They are traveling to 12 cities over the next 12 months, while working remotely. Come meet them as they cook their favorite recipes from all around the world - for you.
NEXT EVENT
April 25, 2016
26.000 CLP. 7pm.

HOST: Home of Daniela Moreira in La Reina, Santiago

FOOD: Korean by Sammy Oh
Despite being given a Hebrew name "Samuel" by his parents, both of whom immigrated to the US from South Korea, he has been able to maintain his "Korean-American" identity, somewhat, through food. He was born in Brooklyn (#feelingthebern) and has lived predominantly in the NY metropolitan region. Far from a chef, but he enjoys the pleasures of cooking, especially Korean cuisine, for several reasons. He believes it is an important social, cultural, environmental and to some degree a spiritual act which makes him feel more connected to his roots, as a Korean, as a human. Plus, Hansik is pretty f*ck*ing delicious. Cooking is also therapeutic as it forces him to transform from consumer to producer; actually making something with his own two hands. Everyone should do it, more often. He's also a big fan of 'sobremesa', a Spanish word/concept which continues to draw him back to South America time and time again.
The evening will include drink, appetizers, main, sides and dessert - including travel stories and conversations. This will be the last Food For Thought before the end of our year long travels, so come join us in this special celebration!
March 28, 2016
HOST: Home of Sofi Donner
FOOD: Indian by Geetika Agrawal & Anuja Joshi
Raised in India, Geetika & Anuja are designers based out of New York. They shared their love for spices and dishes they have missed the most during their year long travels. It was a flavor explosion unlike anything in this part of the world.
February 28, 2016
HOST: Home of Maria Bascou
FOOD: Lebanese by Jaime Bishara
Jaime is a marketer and avid hiker based out of Toronto, Canada. With a family background hailing from Lebanon, she prepared a twist on a traditional family style Lebanese meal with flavours of the Mediterranean.
January 24, 2016
HOST: Home of Matsuyama Sachiko
FOOD: North Indian by Jyotika Purwar
Jyotika Purwar is a food blogger, designer and urban farmer. She comes from a family of spice traders and cooked a traditional North Indian meal using some of her family's special spice mixes.
December 25, 2015
HOST: Home at DMC with Loi Nguyen
FOOD: German by Martin Kleinschrodt
Martin is a software developer, entrepreneur and food lover born and raised in Bavaria, Germany. He prepared a traditional German Christmas dinner, spiced up with some Asian ingredients and flavors.
November 19, 2015
HOST: Home of Siddharth and Simran Mangharam
FOOD: Inspired by travels of Geetika Agrawal & Anuja Joshi
Raised in India, Geetika & Anuja are designers based out of New York. From fruit salads of coastal Croatia to vegetarian delicacies of Turkey and Tunisia, they cooked some not so tourist-popular healthy vegetarian dishes inspired by their travels.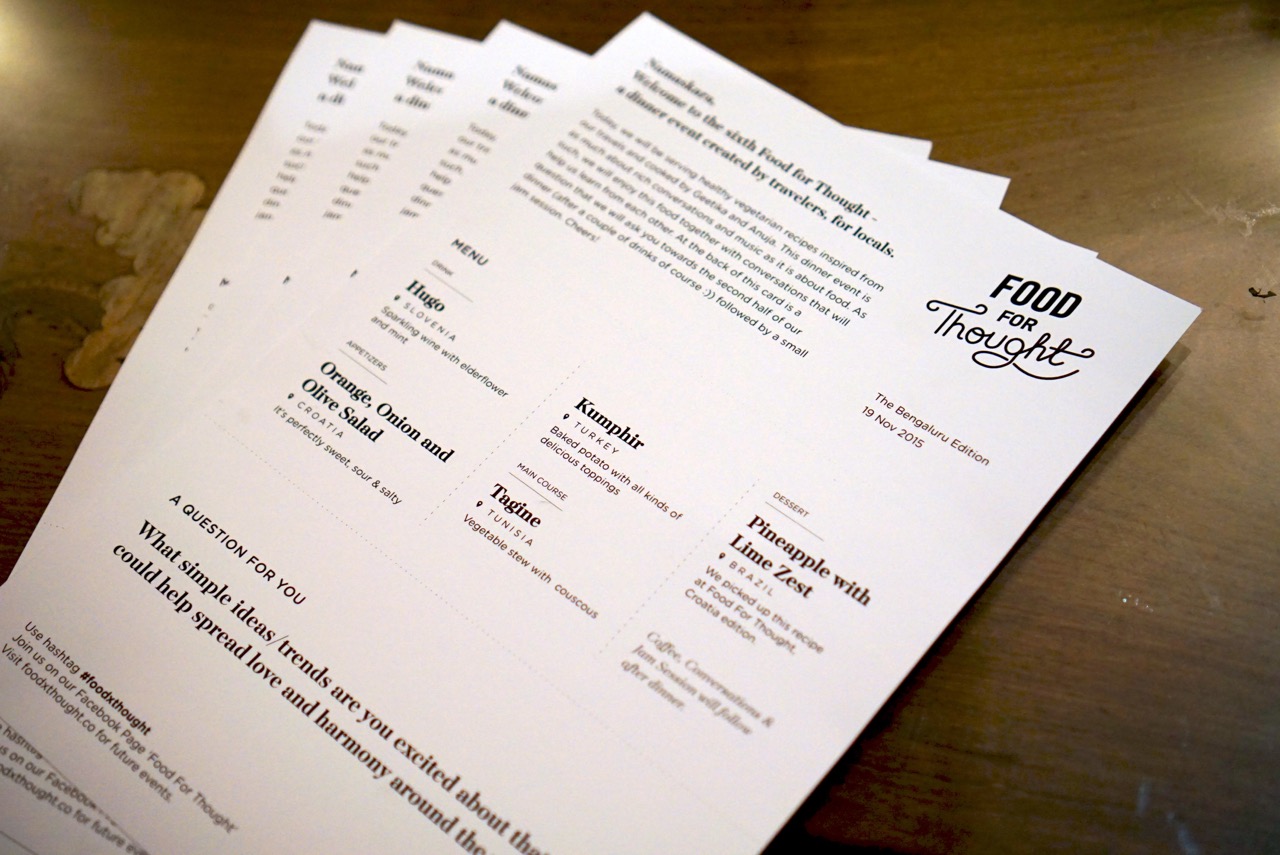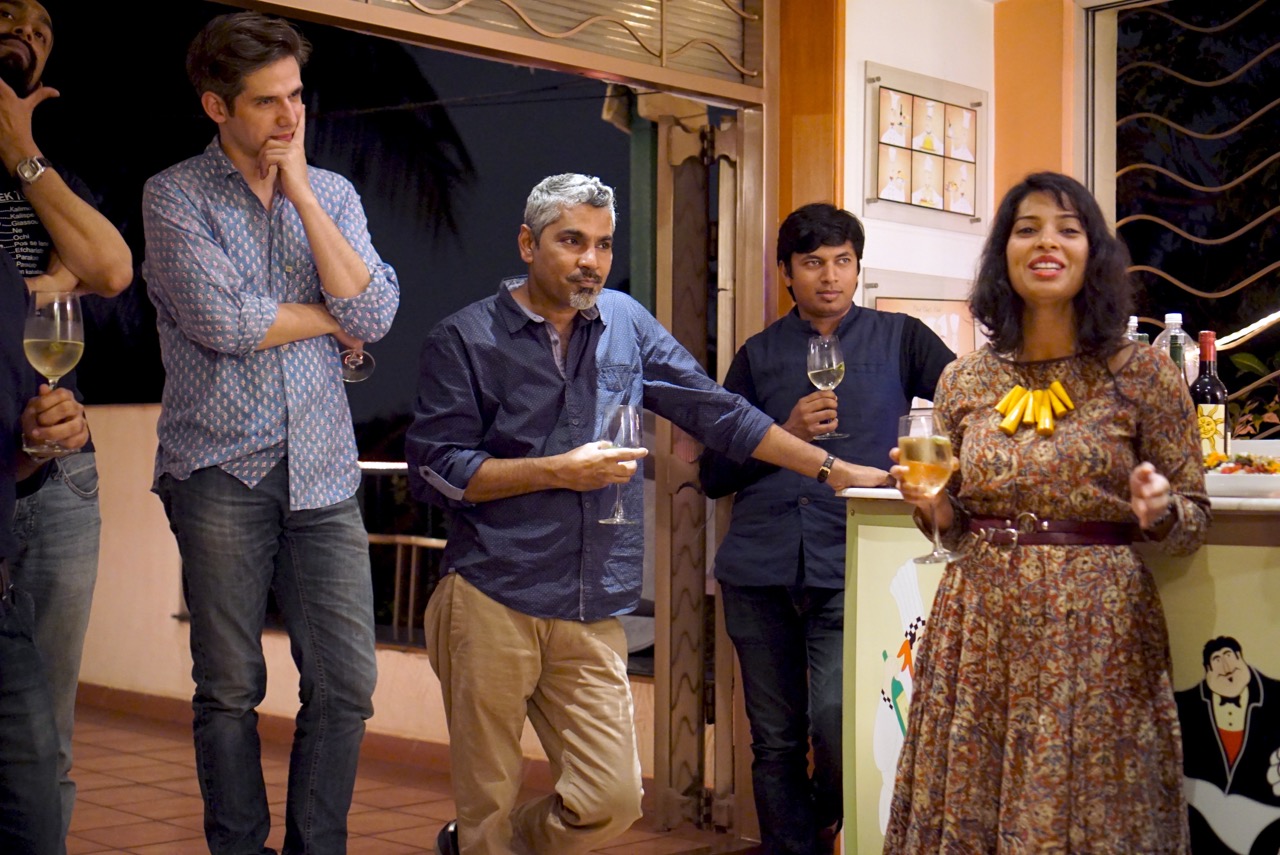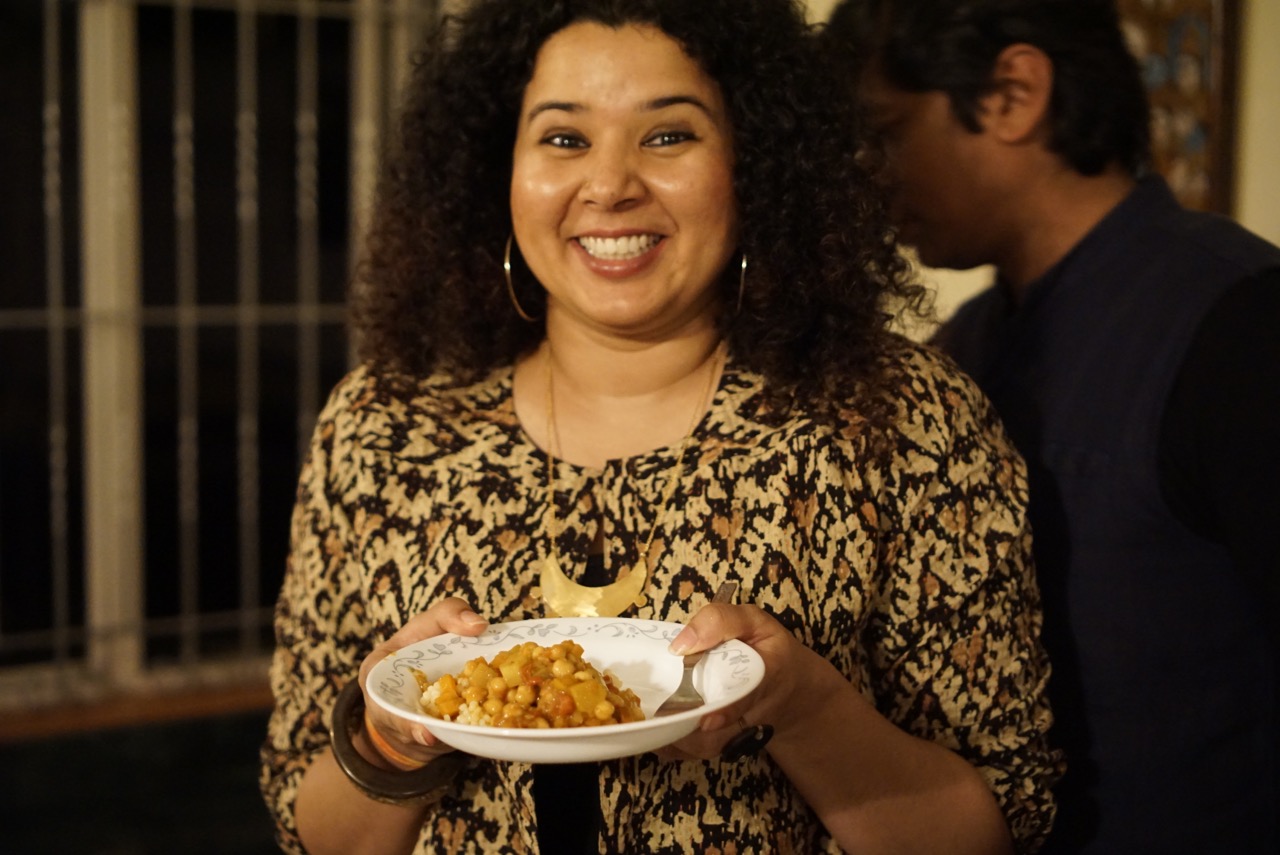 October 21, 2015
HOST: Home of Nyonya Chefs Pearly and Chandra
FOOD: Afro Lusitano by Manuel Nascimento
Born in Sao Tome and Principe with a home-base in Lisbon, Portugal for 11 years, Manuel Nascimento prepared dishes from his childhood infused with African and Portuguese flavors.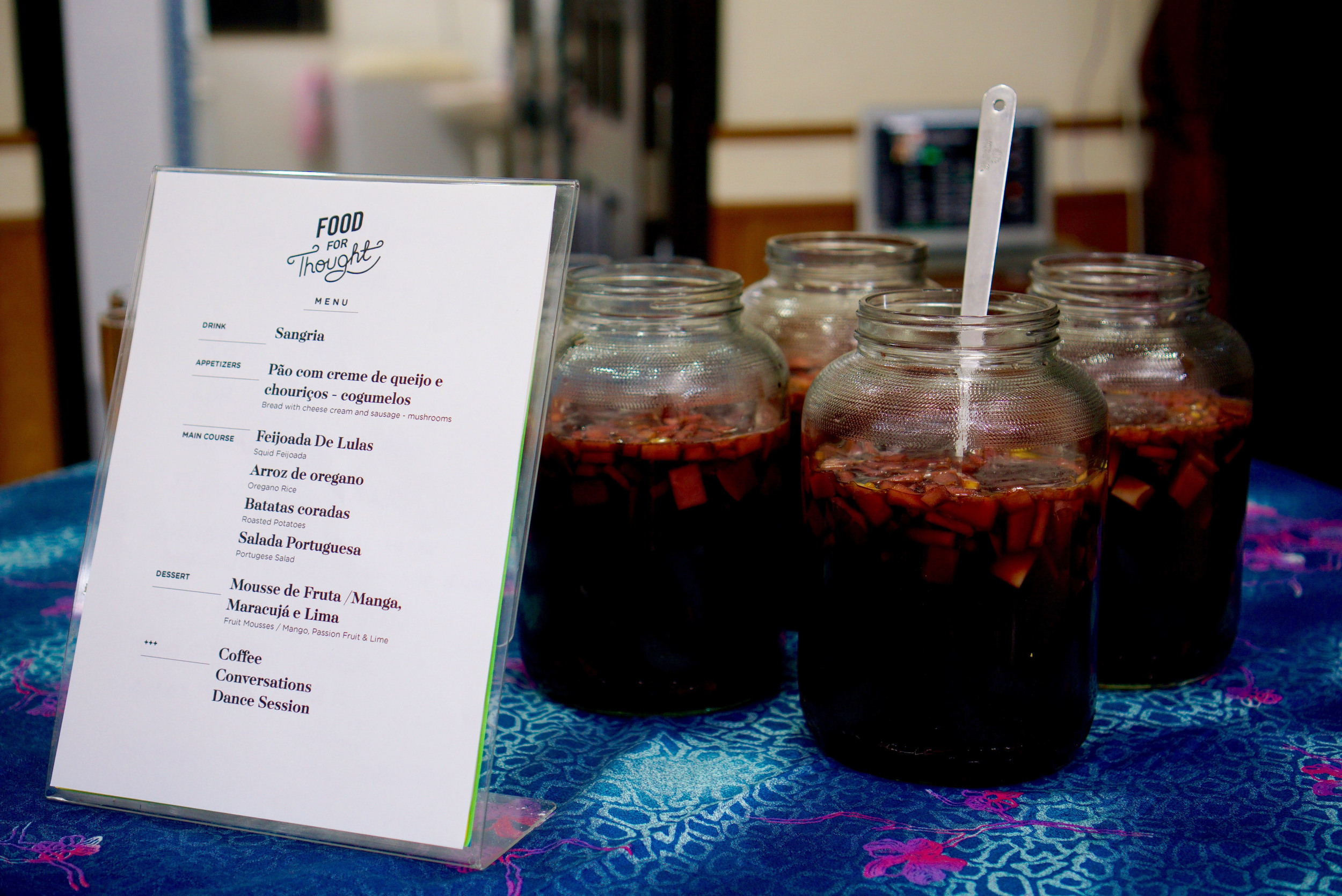 September 21, 2015
HOST: Home of İsmail and Yasemin Işık
FOOD: Indian by Geetika Agrawal & Anuja Joshi
Raised in India, Geetika & Anuja are designers based out of New York. They prepared a traditional Indian meal that celebrated similarities between Indian and Turkish cuisine, people and language.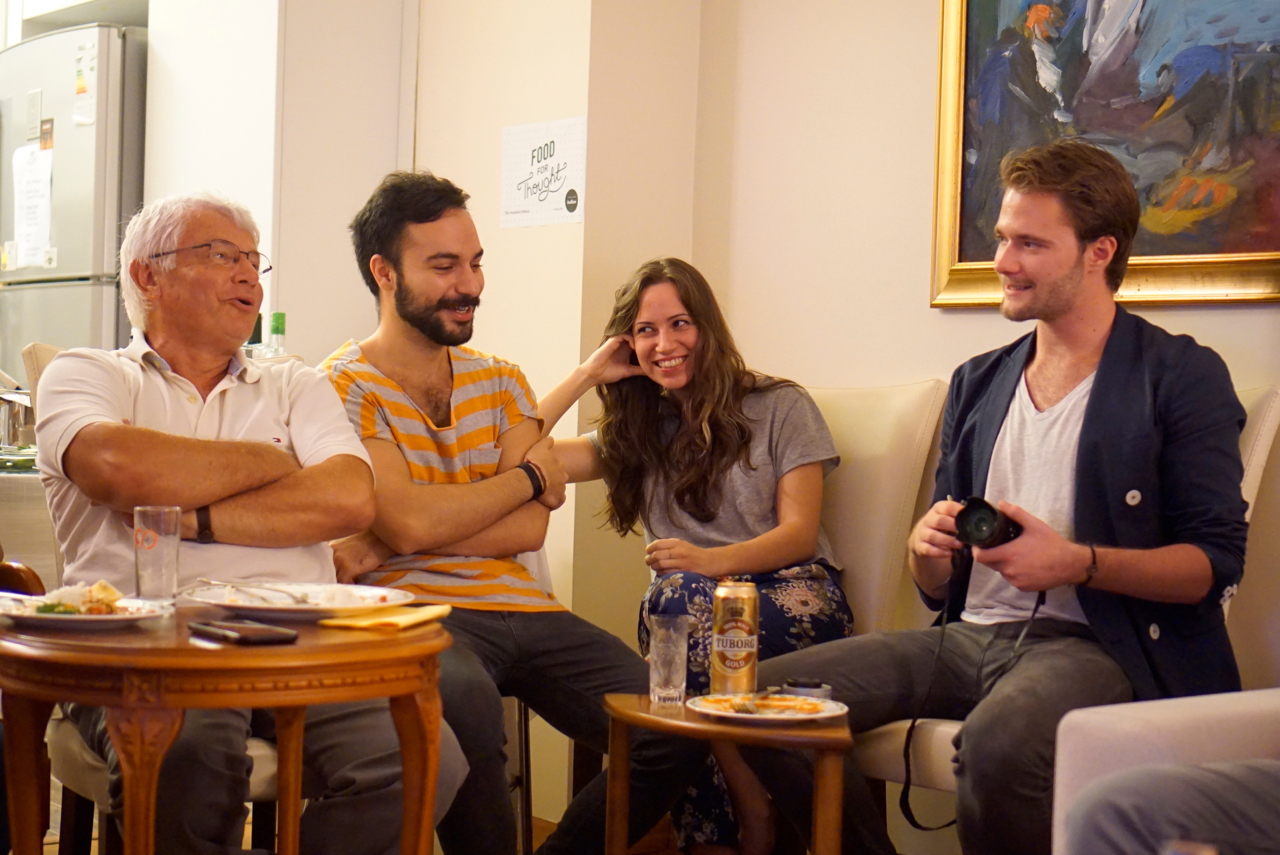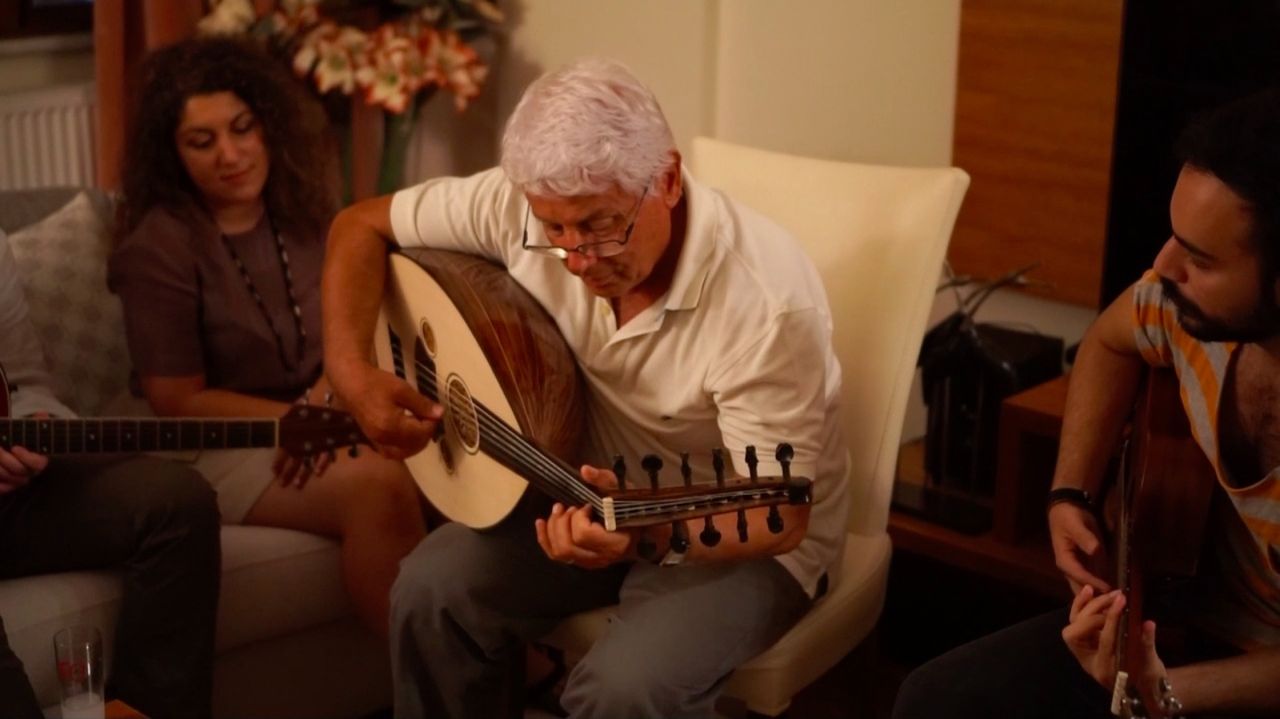 August 20, 2015
HOST: Home of ceramic artist Kristina Kojan
FOOD: Brazilian by Fernanda Prats.
Fernanda Prats is a fashion stylist/journalist based out of Brazil. She fancied the appetite of locals with a family style meal that's appreciated in every region of her festive country.
July 13, 2015
HOST: Home of Mojca Račič
FOOD: Cajun/Creole by April Siese.
April Siese is a writer and photographer based out of New Orleans. She prepared a semi-traditional Creole Holy Thursday dinner; the grand family meal that precedes the end of Lent and Easter celebrated across Louisiana.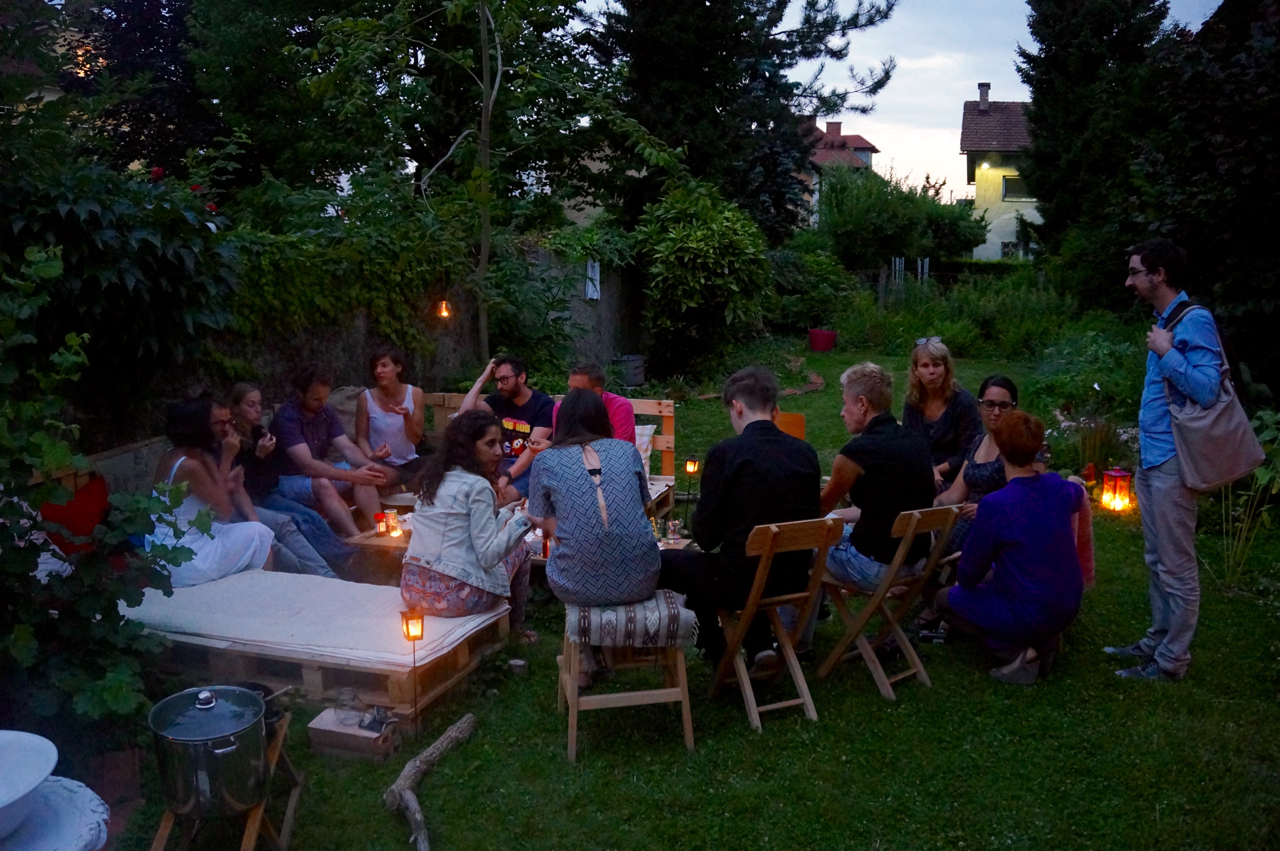 June 22, 2015
HOST: Take Your Time Cafe
FOOD: Indian by Geetika Agrawal & Anuja Joshi
Geetika and Anuja are designers based out of New York. They prepared a 4-course meal based on their mother's recipes, plus a special recipe by their friend's late aunt, Shaadi Mausi.
May 2016
Let us know if you are interested in attending a future event.
JOIN US ON Facebook for updates and behind the scenes.